August was a strange month for me because a lot of massive decisions were made for me! Obviously getting me Leaving Cert results wasnt a favourite this month so lets jump to the happy and exciting stuff!
---
Music:
Charlie Puth ft Meghan Trainor-Marvin Gaye
Macklemore & Ryan Lewis ft Ed Sheeran- Growing Up
Sam Smith ft Disclosure-Omen
Books:
The Girl on the Train-Paula Hawkins.This is such a great read.I think I had this finished in like 2-3 days which is not bad at all! It kept me thinking and left me hanging on every single word and I really loved it!
The Teardrop Series-Lauren Kate.When I started reading Teardrop which is the first of 2, I wasn't sure if it was going to be like a far-fetched unrealistic story or if it was going to be a regular kind of story. A couple of chapters in it turned out to be a far-fetched story but I didn't care because I was so intrigued by the story I kept in reading and reading. I actually finished this in one day which I am pretty chuffed about!
Face:
Garnier Fresh Essentials Normal to Combination Skin. Love this.As I have mentioned before I love water based moisturizer because they feel so refreshing on the skin and they are light weight so they sink in so fast!
Movie:
I just finished watching entourage the series which is also a fave for the month but when I finished it I watched the movie and it was SO GOOD! I was actually crying at the end because ugh Drama I loved you and hated you throughout the series.I would have to say 100% without a doubt that Ari was my favourite and I think that everyone who watched the series would say that no matter how in love with Vince they really are.And also Adrian Grenier is ALWAYS a favourite!
Hair:
I literally don't know where I would be without the Johnson's baby spray conditioner. I use this before and after my shower brushing it out both times and it makes brushing my hair so manageable.I would seriously recommend this to anyone who has thick curly hair who struggles to brush out the knots it's a lifesaver!
Random:
So in August there are so many shows and festivals going on across the whole country and this month my sister my dad and I we went to a few. It's so nice to just get out the house with them two and to kind of just do nothing but were still doing something y'all know wat am sayin?
Makeup:
I have been using the Supercat Carbon Black Extreme eyeliner pen recently and I have been LOVING it. I much prefer to do liquid eyeliner than to do a pen eyeliner thing. I just feel like it adds more to my makeup without looking to heavy so its perfect for everyday!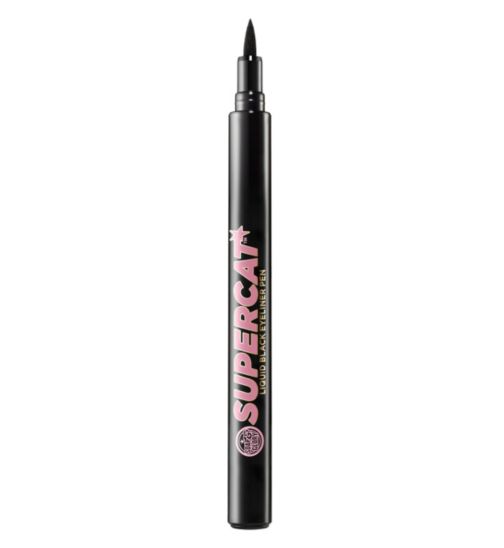 TV:
This month I finished-well I caught up to Pretty Little Liars. I am actually not a die-hard fan of Pretty Little Liars I just feel like its far-fetched but it hasn't crossed the line into obviously far-fetched I just think that sometimes Its just badly made but in season 6 I didn't really take any notice of that because I actually really enjoyed season 6 which is an actual shame because it's the second last season and I am only just starting to really enjoy it.Still dont know how I feel about the whole -A thing. I think that it kind of went down the same road as Gossip Girl did. As in the show runners didn't know who they were going to choose to be -A until the very last-minute.
I also freaking' LOVED Entourage. This is by far one of my favourite tv shows. I feel like I say that all the time but there are so many that I love like Suits The 100 How To Get Away With Murder Nashville that I really don't know what my number 1 really is. But yas I really did enjoy the series not only did the movies have me in tears but also the last episode did too!I guess I can throw in that Adrian Grenier is well in my faves!
---
Things that I am looking forward to in the coming month:
I am SOOOO excited for Autumn it is literally my favourite season of all time! I cant wait to be wearing warm coats and scarves. I really want to invest in a good pair of boots this year too!
I am really excited to see the second part of The Maze runner which is The Scorch Trials.
Honestly, just doing so much more with my blog really excites me!
xoxo